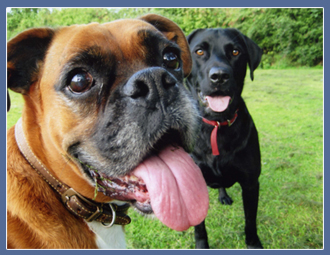 Enjoy a day out without leaving your dog home alone, give your dog a holiday when you go away.

If you don't like the idea of kennels, then give us a call and we would love to help.

We strive to follow your routine to encourage your dog to settle in. We offer a professional but friendly service covering Norfolk.

I am a qualified dog groomer as well as running Dogs Vacation.

I have always owned dogs - up to 4 at one time. I enjoy spending my time playing, walking and caring for my dogs and any which have joined the family for a holiday. Myself and my host families will always provide the highest possible service to you and your pet.

We are fully insured and references are available on request.
You can view further information photographs and some of our customer reviews in our Services page